Executive Chef
Vangelis Bilimbas
Καλως ήρθατε !
Inspiration, creation, gastronomic pleasure, aesthetics.
These are the words that characterize the Aphrodite Garden Restaurant, which I started in 1992 and is located in the picturesque village of Pythagorion, where once was the ancient city of Samos, the birthplace of Pythagoras and Aristarchus.
Vangelis Bilimbas, Executive chef, owner of the restaurant and certified judge of the World Association Chefs Society, skillfully keeps the ideal balance between tradition and knowledge, innovation and talent, inspiration and many years of experience, utilization of modern technological tools and methods and the traditional cooking techniques.
GASTRONOMY
... tastes that create memories!
Limitless pleasure with imaginative dishes of the creative Greek cuisine! Forgotten recipes from all over Greece are retrieved and transformed into highly aesthetic masterpieces. Every day something new and modern is included in the menu of the restaurant, which is filled with aromas, colors and - most of all - taste that will be unforgettable.
READ MORE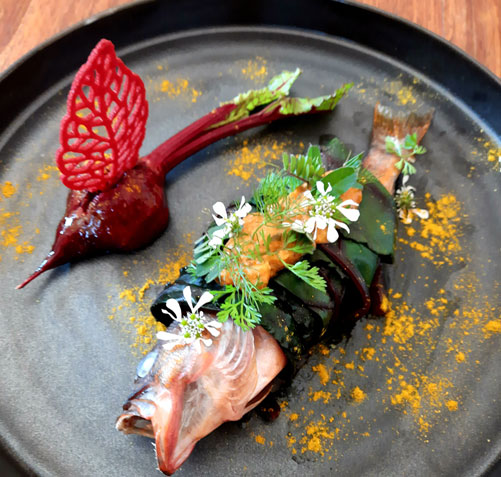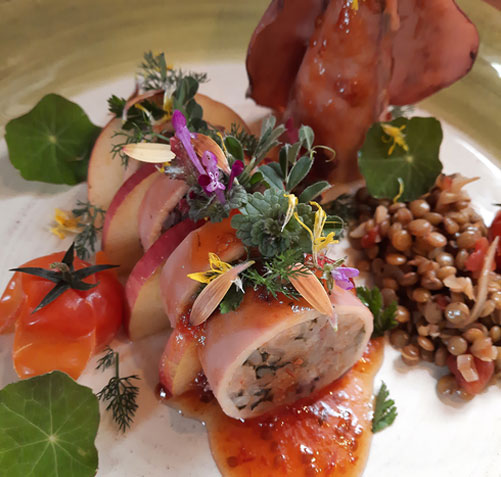 AWARDS
... and international recognition!
Talent, inspiration, creativity, positive attitude, continuous training, love and constant effort to create the ultimate taste experience are awarded both in Greece and abroad.
READ MORE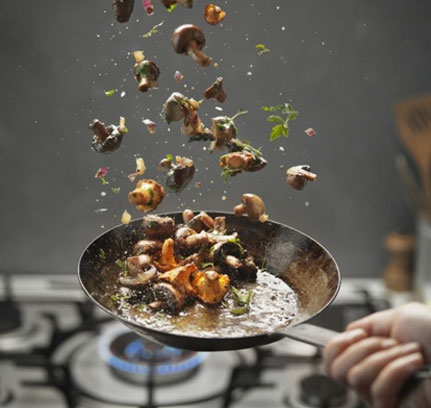 Call Now
22730 61672
Hours of Operation
Monday- Sunday
12:00 p.m - 15:00 p.m
18:00 p.m. - 23:00 p.m
Watch

VIDEO

Flavors from Greece / ERT - The Executive Chef Vangelis Bilimbas from Samos cooks together with Olympiada Maria Olympiti Greek meatballs "sountzoukakia" with eggplant and a special eggplant burger for vegans. If you have enjoyed your experience in our restaurant we would be grateful, if you shared your impressions with us.
Successful Stories
WEDDING, BAPTISM, CELEBRATION, BUSINESS DINNER